internet based fax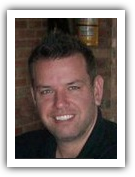 by Matt Gerchow
H
ow to receive a fax from an internet based fax service.
In the fast-paced world of business today, receiving faxes while on the go has become a necessity.
However, no longer do you have to be tied to an antiquated dinosaur of a fax machine at your desk or ask for permission from a business you are visiting in order to receive faxed information.
You can be ready to receive a fax over digital communication channels in just a few short minutes.
Step 1:
Getting Ready to Receive an Internet Based Fax
Almost all digital faxes are forwarded to their recipients by email. In order to receive a digital fax you must have an email that is accessible from anywhere.
A Gmail account is recommended for this because of its flexibility, ease of use, ability to handle large attachments and it is free.
If you do not currently have a gmail account, it takes about 2 minutes to sign up and have your account activated.
Go to the site, http://mail.google.com, and click the red "create and account" button on the top right of the page. Choose your preferred language, fill out the short form and accept the terms of service.
Once you accept the terms of service, you will be taken to a verification page and Google will ask to send a text to your phone or call you in order to verify the account. This takes less than 5 minutes from start to finish.
Step 2:
Finding the Right Internet Based Fax Service to Use
Internet Based Fax Services have a number of advantages over traditional fax machines and services. They are environmentally correct since faxes can be read and stored online, and printed only when necessary.
They are more secure since they do not go to a shared fax machine where they can be read by anyone in the area. Faxes are transmitted faster and with much greater clarity.
RingCentral is one of the best fax services. It is safe, reliable, easy to set up and easy to use. The system they have is scalable depending on your needs and they offer a
free 30 day trial
period, which you can use to test their services for all your needs.
Step 3:
Signing Up for a Service
RingCentral makes signing up for their service very simple. They offer a
free 30-day trial
so you can kick the tires before any charges occur. But they also incentivize you with a discount to take more time up front.
You will be asked to select a number, either toll free or local, then fill out a very short information form. Once that's complete, they do ask you for a credit card, but they will not charge you until you double triple agree that you want their service.
They will send you emails throughout the trial to see how you are doing.
you have to provide a credit card for continued billing and in less than hour your dedicated internet based fax service is operational.
Step 4:
Receiving a Fax
This is the simplest process of all. Distribute your fax number to anyone who wants to send you a fax and wait for the notification to come from RingCentral.
Your account can be set to send you an email and a text message when a fax comes in to your account. With the free mobile app available, you can even receive your internet based faxes on your phone.
Faxes can then read, printed or stored on your computer and at RingCentral.
Make a smart decision now and sign up for Gmail and Ring Central accounts today. You will love the ease of use and convenience.
Test drive RingCentral and fax free for 30 days
Test drive the top internet fax services.