Internet Based Faxing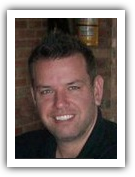 by Matt Gerchow
For those who want to avoid using paper, an internet based fax is a great alternative. There are many different applications that can be used and the process is relatively simple. All that is needed is a computer, internet service and the program that you choose. Selecting the right program may be a personal preference, but some are easier to use than others.
One solution is efax messenger. This application is offered as a free download (monthly service agreement required) to your computer and allows documents to be sent to multiple parties, if necessary. This is a simple solution for virtual office workers and those who must send documents routinely. For a corporate solution where large volumes of messages are sent, there is efax broadcast.
This program includes the first 500 pages sent and offers personalization of documents for each recipient. This option also can provide storage of sent and received documents and will help keep ingoing and outgoing transmissions organized. There is a
low monthly fee
and additional charges include a per page charge of a few cents.
Another option is to use the windows application, if you are running Windows XP or newer. You must first set up the facsimile console option from the accessories-communications option on your desktop. You can adjust settings and set up takes very little time. This option requires no download. All you need is a modem and phone line. When you want to send a document you can choose the fax option from the print screen. This option also allows you to customize your sender information, for professional documents. Unfortunately this option is not without difficulty in setting up. You will also need a second phone line if you want to have a dedicated number.
Ringcentral and myfax are some other options for sending online messages. Their monthly fees are lower than other online applications, while they also charge a per page fee. Ring central can receive up to 500 pages at once, while the other has a limit of 300. What is great about many of these solutions is that they can send and receive at the same time, so you will not encounter a busy signal or have to wait for an incoming document to finish.
There are many reasons to use this type of application. Home office workers can benefit from reducing costs of paper. This is also a very environmentally friendly option, as you can avoid printing the documents before sending. This cuts down on the need for paper, which will likely end up in a landfill at some point. Reducing paper is a great way to help protect natural resources such as forests.
You will also reduce costs by avoiding the purchase of a machine. Many home offices are on a tight budget, so saving money on equipment and supplies is
a great way to reduce costs
. There are many other reasons to use such a program, beyond home office activities. Resumes, business proposals and letters can go directly to the office of the person they need to reach, rather than through email, which may not be read for several hours or a day in busy offices. It is a great way to set yourself apart and get noticed.
For more information on the features and benefits of such programs, a comparison chart can be viewed at
fax-number.net. While there are other applications or programs available, this review discusses the benefits and features of five more commonly used services and lists prices for them as well.
Test drive RingCentral and fax free for 30 days